With over 5,000 years of rich history and culture, China is a country known for its diversity in colors, symbols, and meanings. In Chinese culture, colors play a significant role and reflect the depth of the soul and intellect. In this article, we will explore the meanings of three important color tones: red, gold, and orange, and how May Dynasty, located at 224-226 Phan Xích Long, Ward 7, Phu Nhuan District, Ho Chi Minh City, enhances the culinary experience through its Chinese restaurant design.
Red: Luck and Prosperity
In Chinese culture, the color red is often seen as a symbol of luck, prosperity, and happiness. It is a prevalent color during important festivals like Chinese New Year. The richness of red signifies abundance and good health. Red is also associated with marriage and love, representing respect and family ties. Chinese people often use the color red to celebrate significant life events such as weddings, buying a new home, or having a child.
May Dynasty, a Chinese restaurant located in the heart of Phu Nhuan District, Ho Chi Minh City, has utilized the color red to create a warm and welcoming space for its customers. From interior design to Chinese cuisine served here, the color red is prominently featured, from the tables and chairs to decorative artwork and even the restaurant's logo. This not only adds a touch of nostalgia and classic charm but also conveys a sense of warmth and a desire to provide a traditional and well-wishing experience to diners.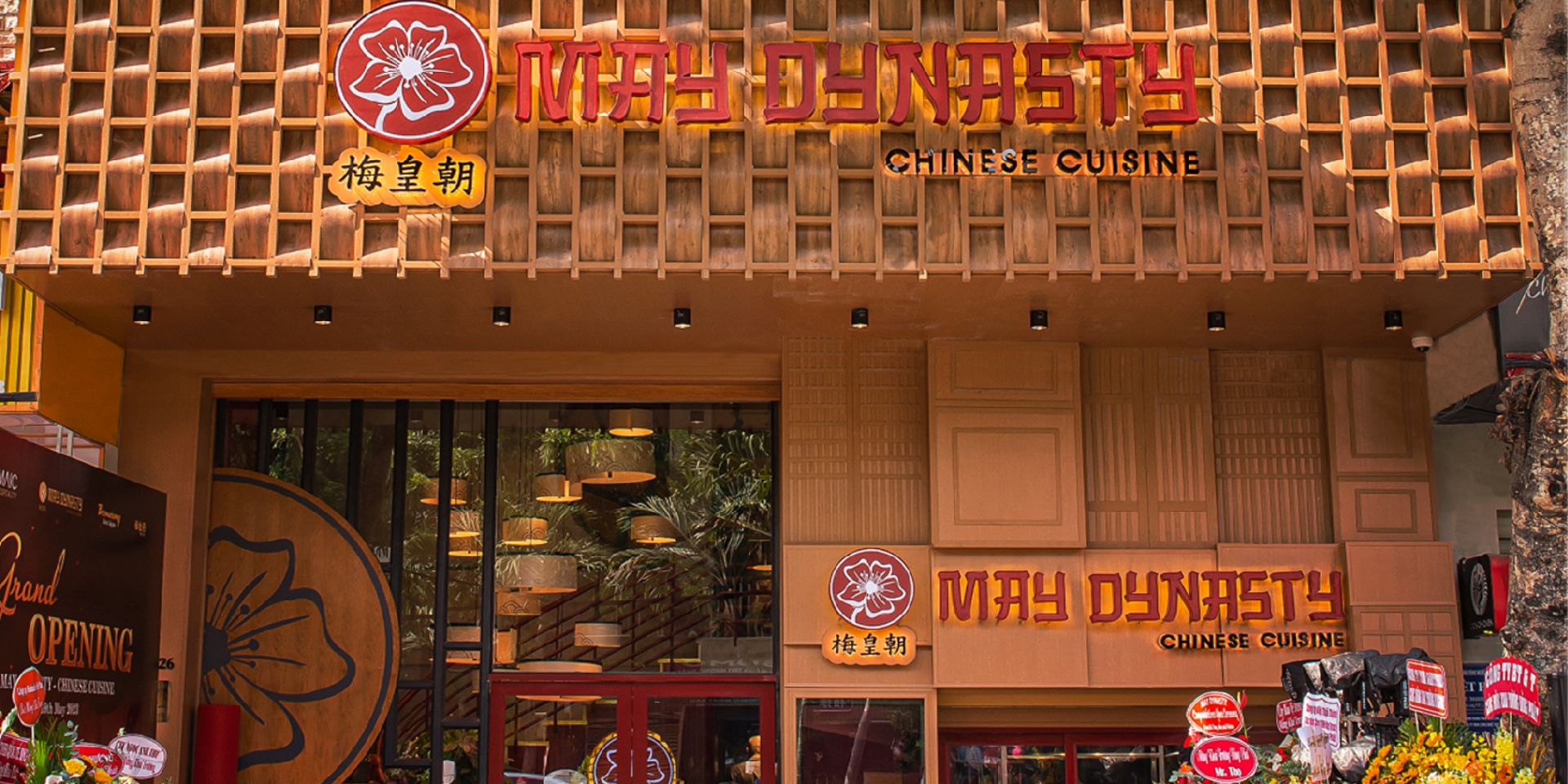 Yellow: Prosperity and Elegance
The color yellow is often associated with wealth, elegance, intellect, and is especially prevalent during important festivals and celebrations. It signifies luxury and sophistication, reflecting a sense of refinement and grace. Yellow also symbolizes growth and success in life. The opulence and elegance of the color yellow are often displayed through jewelry and accessories made from real gold. Creativity and innovative thinking are also expressed through the use of yellow. In Chinese cuisine, yellow is frequently used to decorate special dishes during significant occasions, adding an element of respect and celebration.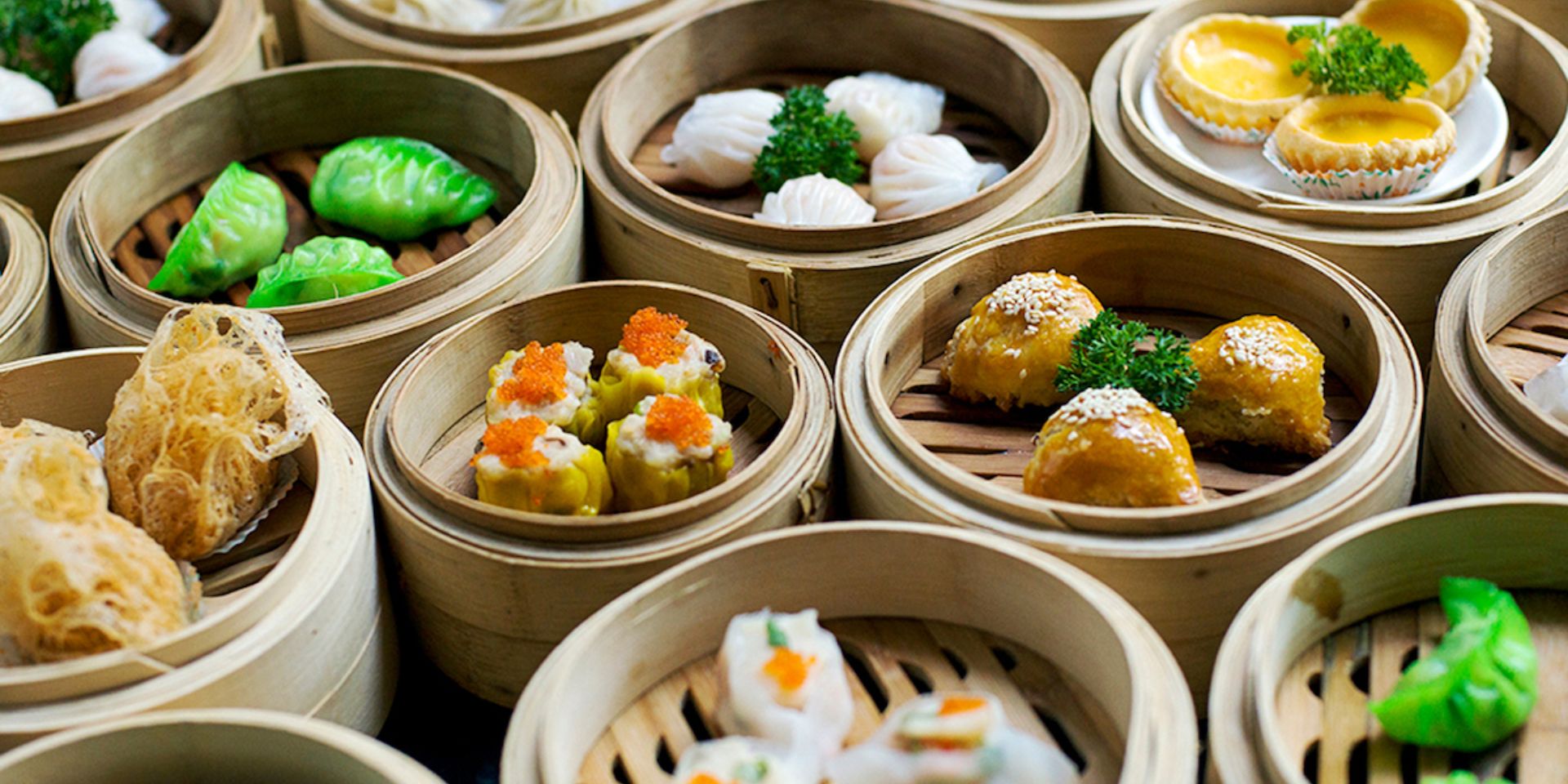 Understanding this, in the restaurant, the color yellow is used to create a warm and comfortable space for diners, while also adding a touch of romance and sophistication to the ambiance. Additionally, the color yellow helps establish a pleasant atmosphere, making diners feel relaxed and at ease while enjoying Chinese dishes here. What's particularly special is that the warm, golden lighting enhances the dining experience, making the colors and details of the dishes stand out and be elegantly displayed.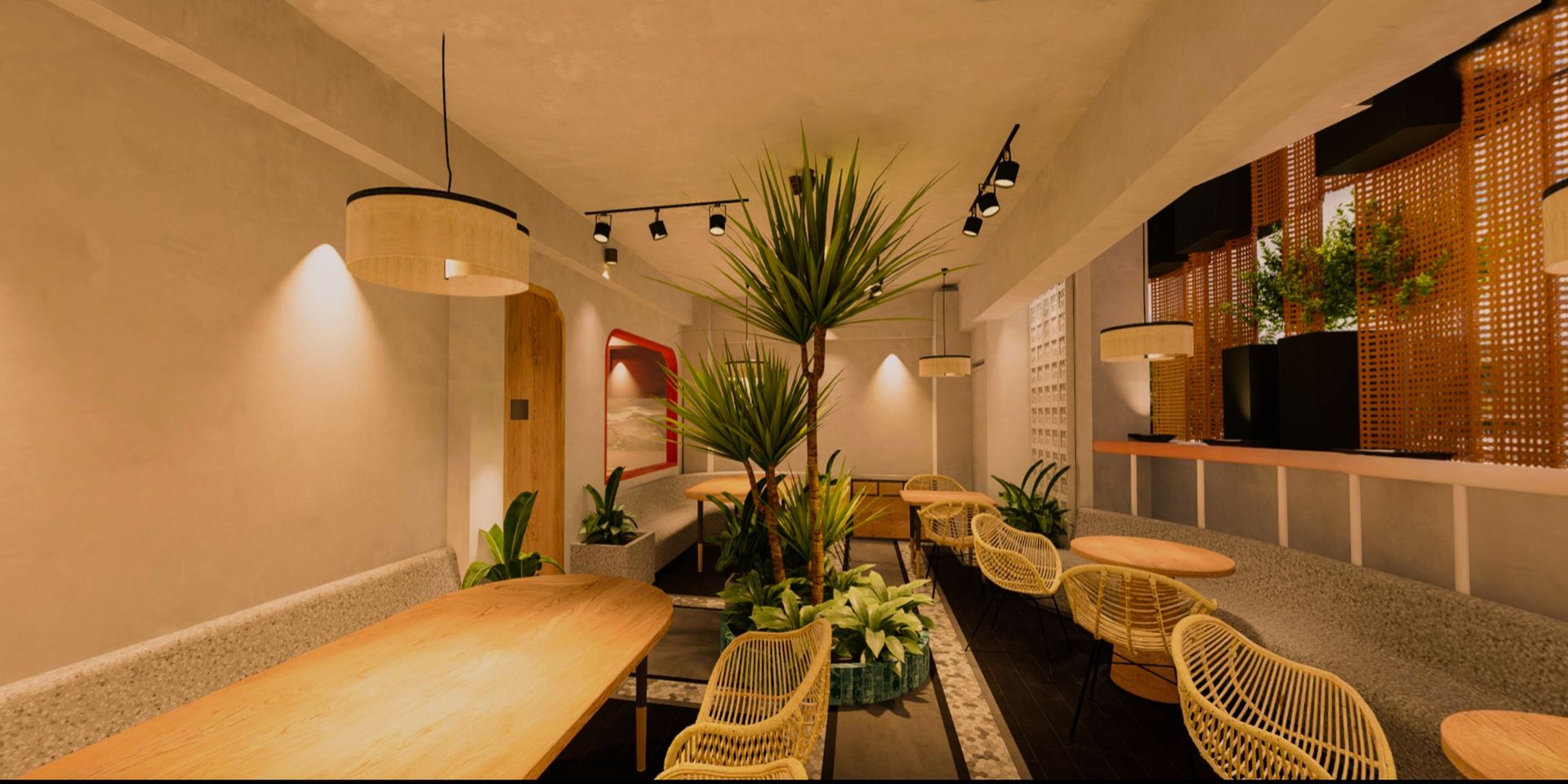 Orange: Freshness and Creativity
The color orange represents freshness, creativity, and enthusiasm, often used in festive and joyful events. It conveys dynamism and excitement and is frequently seen in clothing and accessories during Chinese New Year and regional festivals.
We have used the color orange to bring uniqueness and freshness to our customers' culinary experience. The striking orange-toned wooden dining sets in the restaurant serve not only as places for diners to enjoy their meals but also as an integral part of the restaurant's elegant decor. The impressively colored wood creates a cozy and luxurious atmosphere. The orange hue of the wood creates a beautiful and intriguing contrast with the red and gold colors, providing a harmonious and comfortable feeling for our diners.
For a Chinese restaurant, the use of color in presenting dishes is crucial. Orange is often employed to infuse a sense of freshness and creativity into the dishes. For example, delectable seafood dishes like crab, scallops, or stir-fried squid are presented with bright orange accents to create an eye-catching and enticing image. Orange is also commonly used in garnishing dishes, such as using carrots and chili peppers to craft intricate designs on plates. All these elements together create a unique culinary experience. Customers not only savor exquisite Chinese cuisine but also immerse themselves in an impressive and visually appealing dining space. The orange color, from the wooden furniture to the food itself, is an indispensable part of what makes May Dynasty a unique and captivating dining destination.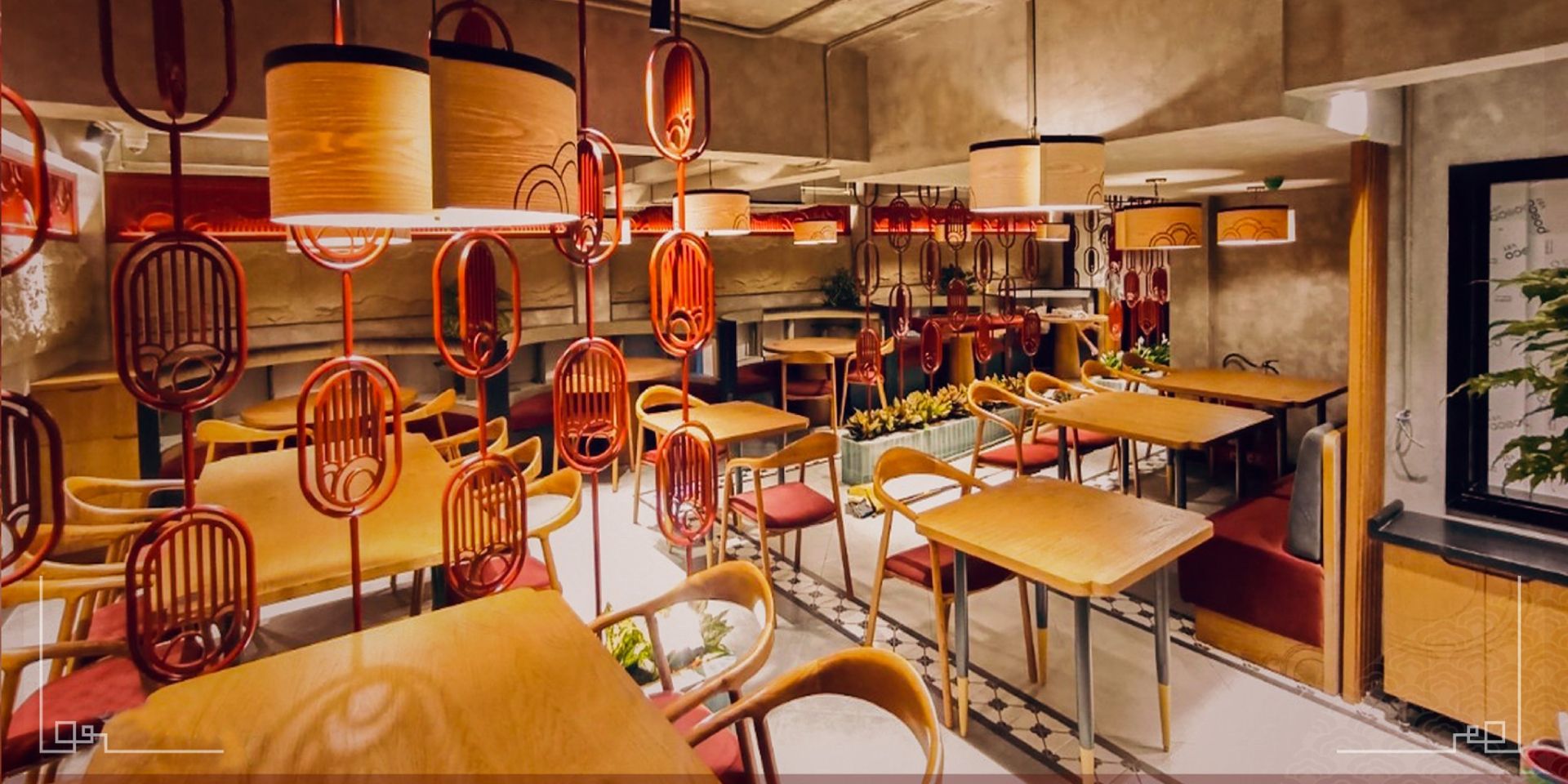 >> Learn more: The Specialty of Chinese Cuisine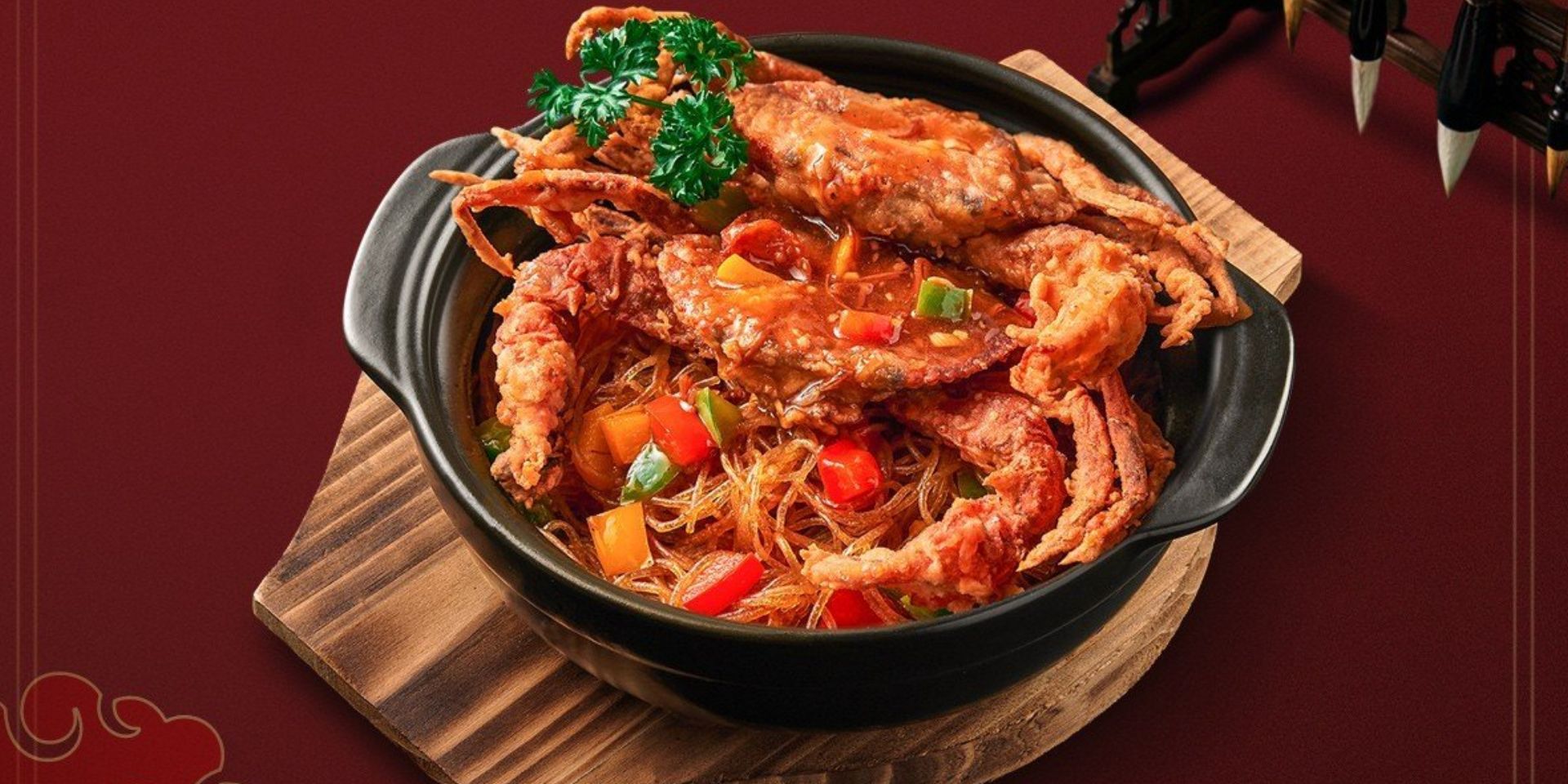 The Perfect Blend of Colors and Chinese Cuisine
A Chinese restaurant is not just a destination for delectable Chinese cuisine; it is also a diverse experience in terms of colors. With red, gold, and orange, the restaurant not only represents the symbols of Chinese culture but also brings freshness and creativity to Chinese cuisine.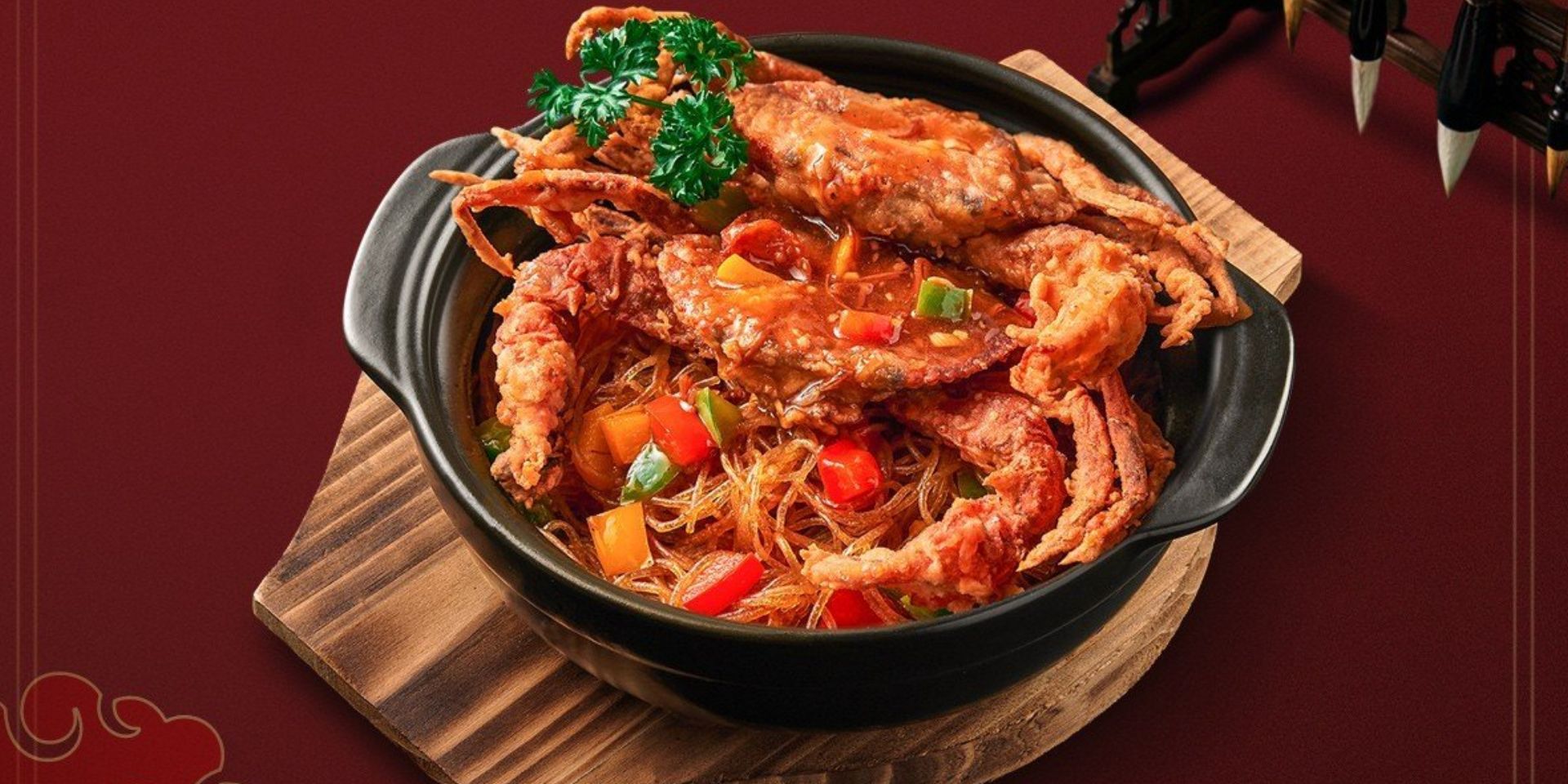 Delightfully led by Executive Chef Thomas Kok and Chef Leung Wing Hoi, renowned chefs from Singapore, this is the ideal destination to savor both traditional and modern Chinese dishes. From Beijing Roast Duck to an array of dim sum and delectable seafood, explore a culinary journey full of colors and flavors at our restaurant. Here, red, gold, and orange are not just colors but also emotions and unforgettable experiences. Leave your mark in the diverse and stylish world of Chinese cuisine at May Dynasty.